The territory of the Primitivo di Manduria
Autochthonous vine of puglia for excellence
Puglia is one of the most active Italian regions in terms of oenological production and Primitivo is the most famous Apulian red grape variety. Its cultivation is widespread especially in the area between Manduria, Sava, Lizzano, in the provinces of Taranto and Brindisi, historically the area most suited to production.
A bit of history
Its origins can be traced back to ancient vines coming from Dalmatia, such as Plavac Mali, very similar to the Apulian Primitivo and related to the Californian Zinfaldel, one of the most popular and appreciated red grape varieties in America.
It is a vine that ripens early compared to other varieties in Puglia, hence the name Primitivo. Even Primitivo, like many wines from southern Italy, has been considered for a long time only to cut other wines, thanks to the high natural alcohol content, to the intense color and its structure was used to reinvigorate the weak French and northern European wines. In the last decades, however, it has developed among the producers a greater awareness of the potential of Primitivo and thanks to the careful work of the winemakers it has been possible to enhance this intense and powerful red wine, of great elegance and finesse.
The territory
The proximity to the sea and the exceptional drainage characteristics of this clayey red soil, rich in minerals and iron, are the perfect conditions for the production of Primitivo DOC.
The composition of the land, the enhancement of the autochthonous varieties, the short pruning, the low yields per hectare, the search for new breeding systems, allow to obtain wines with a great personality.
The Primitivo grape is characterized by good productivity that must be controlled and contained in order to obtain grapes with high aromatic value and consequently excellent quality wines.
Luca Attanasio's Vineyards
Love and passion for the Primitivo di Manduria.
A unique vine in the world, an incredibly generous terroir.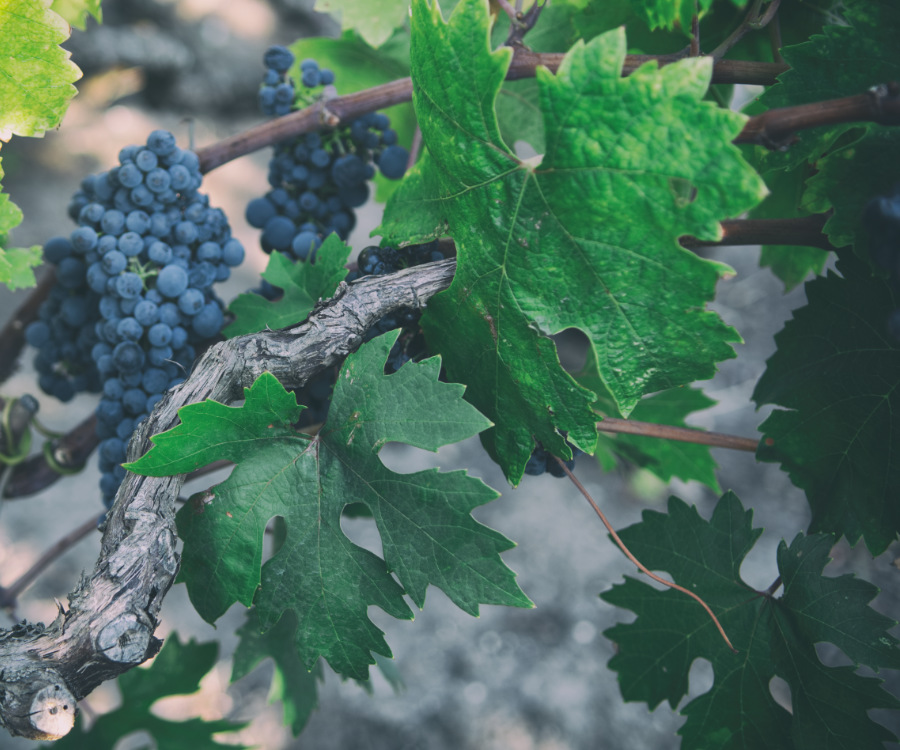 The vineyards
Luca Attanasio's Saplings
The vineyards of the company, which currently cover about three hectares, are located in the area of production of the DOC Primitivo between Sava and Manduria and are aged between 50 and 70 years. This is the best area for the production of Primitivo di Manduria whose vines are grown exclusively in non-irrigated Apulian sapling.
The vines grown without the use of phytotherapeutic products are exclusively autochthonous and the reduced soil processing allows to preserve their fertility and biodiversity.
The particular microclimate, the exceptional characteristics of the land, the use of modern technologies and respect for the environment at every stage of production are fundamental factors for the production of wines that are refined and bottled in the Winery.